2023 July 7 – modified on
[التاريخ]
With the accompaniment of the General Directorate of Territorial Communities of the Ministry of the Interior, and in its capacity as a member of the Moroccan Network of Open Territorial Communities, the Ait Melloul Community is organizing on Tuesday, July 11, 2023, starting at half past nine in the morning (09H30) in the neighborhood house Mubarak Oumar in the city of Ait Melloul, a consultative meeting on joint drafting For the plan to open up the community for the years 2024 and 2025, with the participation of members of the Ait Melloul Collective Council, members of the Commission for Equality, Equal Opportunities and Gender Approach, members of the Ait Melloul Space for Consultation and Collective Management Frameworks.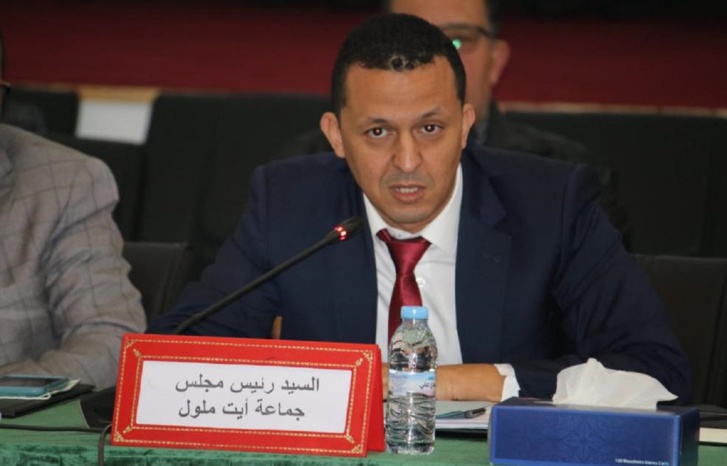 The organization of this meeting comes after the end of the first phase, which was marked by the joint preparation of the draft openness plan, based on the holding of the first consultative meeting on February 28, 2023 and the holding of a series of meetings for the committee to follow up on the draft plan through consultation with the advisory bodies and civil society in an in-person manner and with the general public in general. Digital via the platform of the Moroccan Network of Open Soil Communities on the website of the General Directorate of Soil Communities. This stage generated many ideas and proposals, which were translated into projects that respond to the four principles of openness: transparency and accountability, access to information, citizen participation, and digitization.
This consultative meeting will be an occasion to revise and improve the openness projects and serve as a start for the second phase, which will be characterized by physical and digital consultation on the projects and program of openness before presenting the draft plan of openness to the bodies of the collegiate council on the horizon of the latter's approval of the project within the framework of the regular session of October 2023.
It should be noted that the preparation of the plan for the opening up of the community of Ait Melloul, for the years 2024 and 2025, falls within the framework of the implementation of the support program for open territorial communities launched by the General Directorate of Territorial Collectivities in the context of its support for the territorial communities, in partnership with the Association of the Regions of Morocco and the Impact Development Association.
electronic flag