Despite rumors being linked with Man Utd, Portuguese goalkeeper Diogo Costa said he "hopes to continue" to stay with favorite side Porto.
Man Utd are looking for a goalkeeper to replace David De Gea, whose contract with the Manchester team has expired. Although manager Eric Ten Hag wants De Gea to stay at Man Utd, he is not certain to hand him the number one position next season. .
According to some sources, De Gea will not sign a new contract with the Manchester team due to salary issues. However, Man Utd can still keep De Gea next season if he activates the 12-month contract extension.
Coach Ten Hag said of De Gea last week: "I wouldn't say that De Gea will always be number one, because at a club like Man Utd there has to be competition in all positions. You can't do that. That's with 11 players, two for each position."
Costa is considered one of the top candidates to become Man Utd's number one goalkeeper. The 23-year-old Portuguese goalkeeper has been outstanding for Porto this season, keeping 16 clean sheets and conceding only 23 goals in 33 matches. Costo stands out for his ability to handle the ball with his feet, an important factor to play in England, something De Gea does not have.
However, after the Portuguese Cup final on Sunday, Costa was candid when asked about the rumors related to Man Utd.
Costa said: "It's on the internet. I'm really happy, honored to play for my favorite club. The above information is just baseless rumors, nothing specific, I have a contract with Porto until 2027 and I hope to continue with the team. Everyone will wait and see."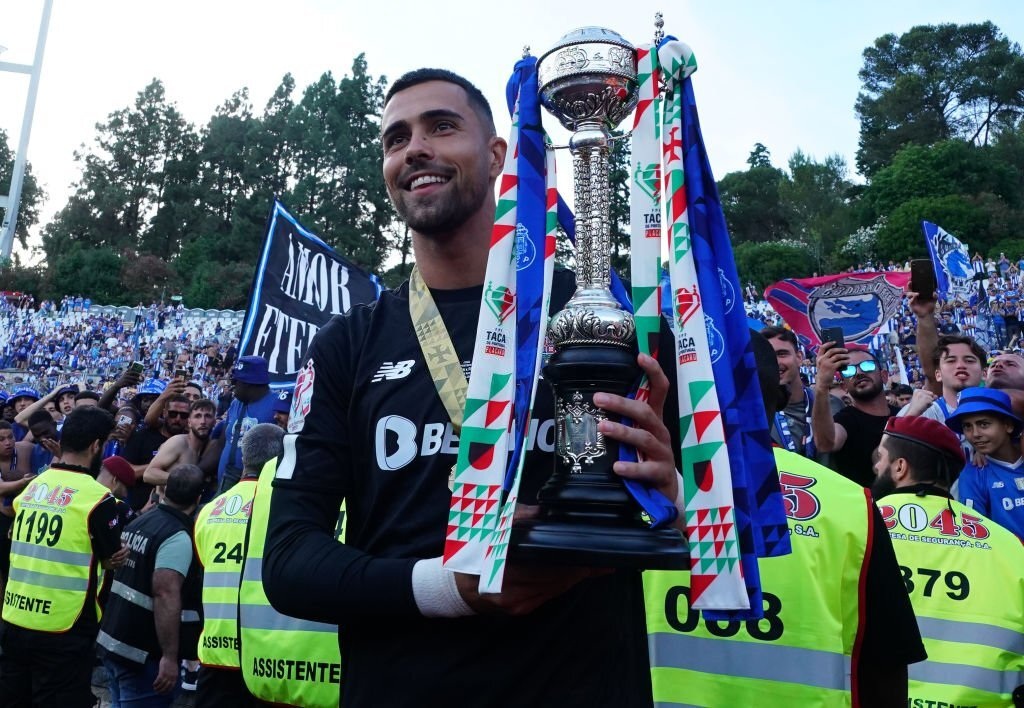 Some Man Utd fans are increasingly worried about who will defend the net next season as Man Utd return to the Champions League and the team's focus is on competition for the Premier League title.
De Gea does not have the necessary stability in the Man Utd shirt, often making silly mistakes. As in the FA Cup final last weekend against Man City, the Spaniard played poorly, unable to promote the qualities of a player who has been locked in the "Red Devils" shirt for many years.
Many felt De Gea could have done better with Ilkay Gundogan's 2-1 win for City, including former Schmeichel goalkeeper and captain Roy Keane, who have been outspoken in their criticism of the goalkeeper. the Spaniard after the game at Wembley.
Speaking of De Gea's performance in the final, Ten Hag said: "We're on the right track. There are some points in the game where we have to improve. It's definitely the case, if the team is going to have to improve. The ball wants to go ahead and compete for titles."