Households who had to move in temporarily in the protection forest set up tents and makeshift houses. According to them, one is that they are afraid of being washed away by the sea in a few short years, and the other two understand that building houses in the protection forest is not allowed.
"We also want a long-term, secure place to live. But now we have no money, no job, no land, we know where to go. Clinging to the beach, going to the sea every day to catch fish, the shrimp still have food to eat. ", said Sister Sem.
"Crash" forever becomes the name of the village
Ten years ago, on the beach, outside the poplar forest, was a rich hamlet, with thousands of fields growing green watermelons. But now all have drifted into the sea, those who have the conditions have left, those who cannot go have to stay "to bear the battle".
Every year the waves wash away a few houses, and the hamlet retreats to the shore about a hundred meters. Smiling with a sad expression, people along the beach call their hamlet "backward village", and some people call it "runaway village".
On March 21, Tra Vinh Provincial People's Committee announced an emergency situation of coastal landslide in Dong Thanh hamlet and Ho Thung hamlet, Dong Hai commune. According to statistics of Tra Vinh province, only from 2015 to now, the sea has washed away 220ha of land in this area, threatening people's lives and production.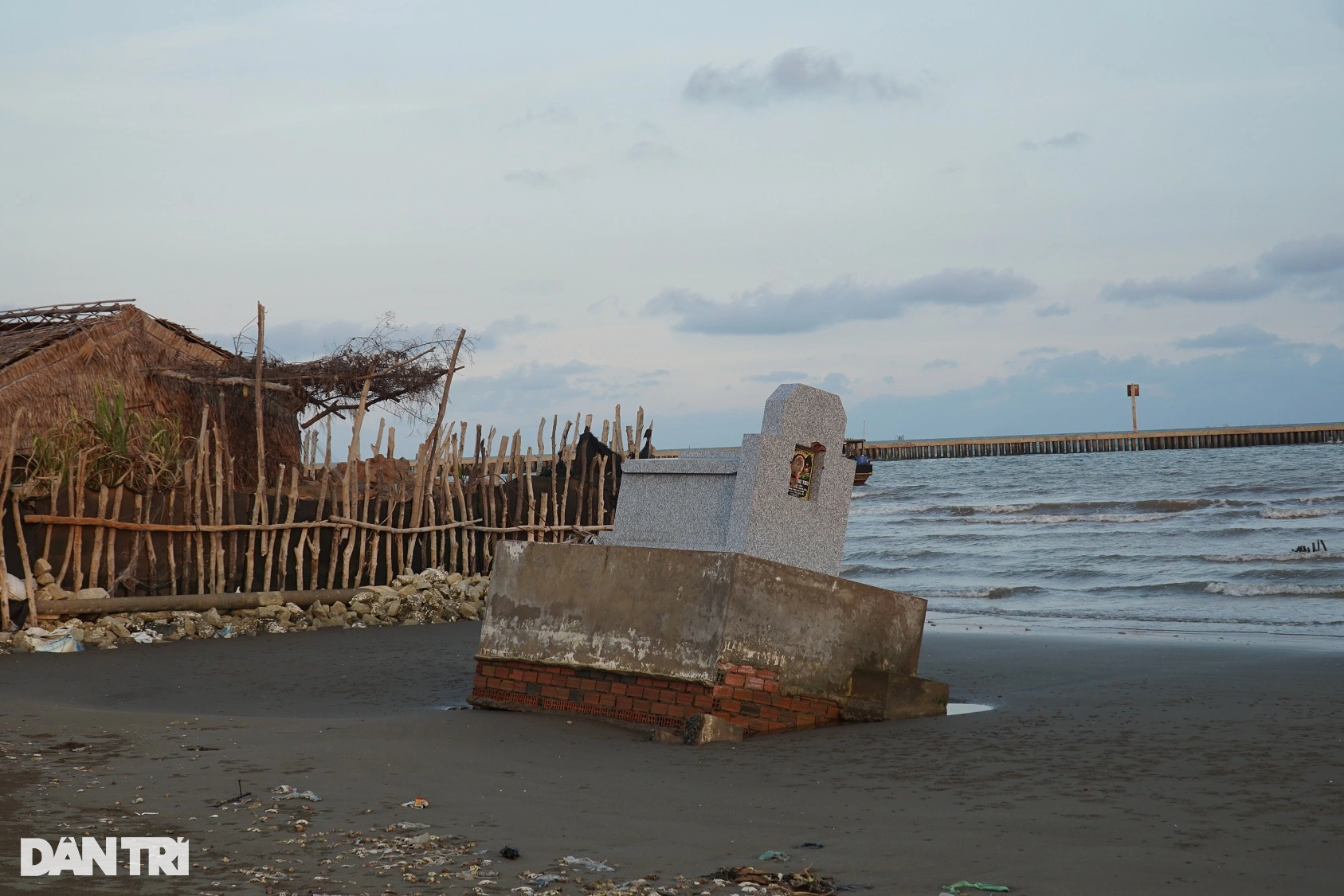 Mr. Lu Minh Tam – Chairman of Dong Hai Commune People's Committee said that due to climate change and sea level rise, the commune's coast began to experience slight landslides from about 2010. In the following years, it was in the windy season. In the months before and after Tet, the sea encroached on the shore about 50m.
According to Mr. Tam, for households with recognized residential and productive land but has been washed away, Tra Vinh province has supported job change with money. However, many households voluntarily build houses, shacks, and grow crops on the beach. When landslides happen, they move into protective forests, causing the risk of forest fires and accidents when trees fall due to rain and wind.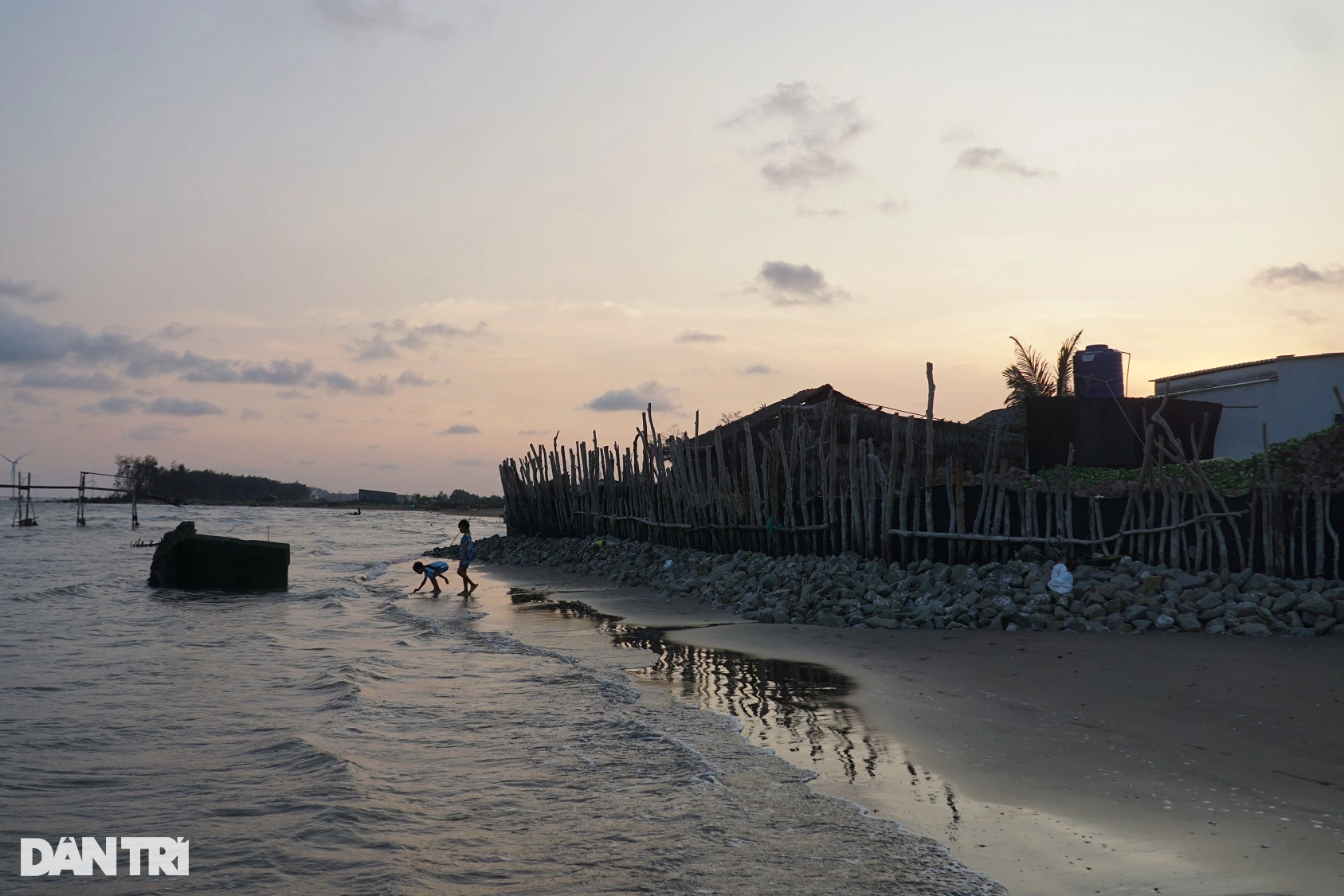 He said that in the last three years, each year, the landslide has been more than a hundred meters deep inland, the situation of landslides is getting more and more serious. There are 56 houses close to the coast that can collapse into the sea at any time. The risk area is wider, with 110 households threatened with landslides.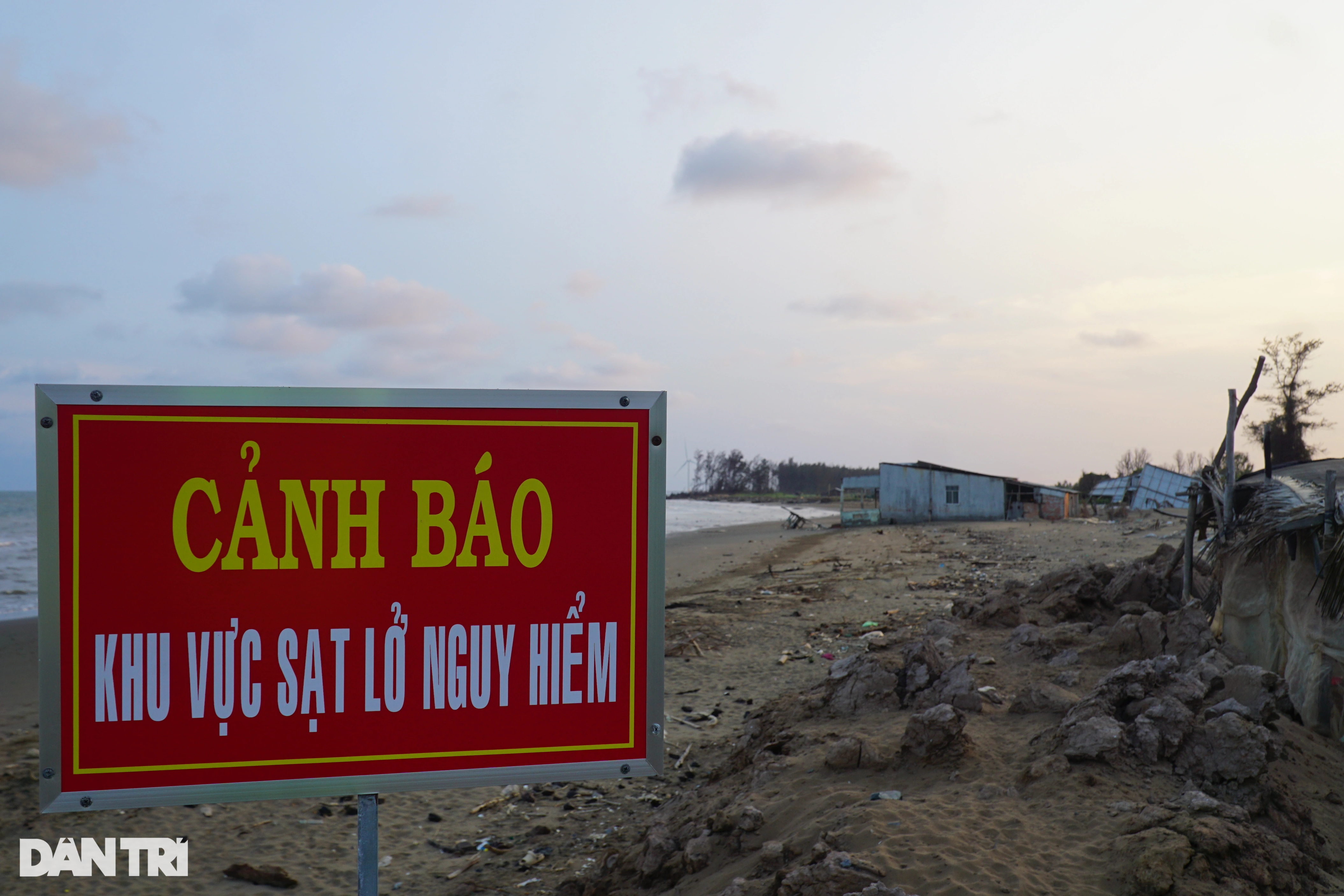 The province is building a resettlement area to urgently welcome 56 households to live in the future. The locality is also developing a plan to relocate all households in the landslide risk area.
For households who voluntarily build houses and shacks on the beach and in the protection forest, we have asked many times to leave but they have not been self-conscious," said Mr. Tam.


#story #village #ran #house #built #year #swept,